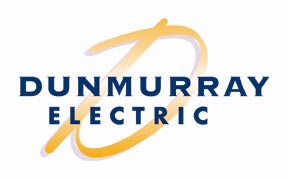 Dunmurray Electric
After helping Dunmurray with a successful postcard campaign, they approached us to give them a new look. The company has been around for years, and is well known in its market. What it needed was a new level of professionalism, that their old logo lacked.
The big gold 'D' and clean Copperplate typeface combined to give just the right feel. And when we later developed their corporate brochure, the logo looked right at home with the upscale approach we took.
Back to Logos. Back to the Portfolio.