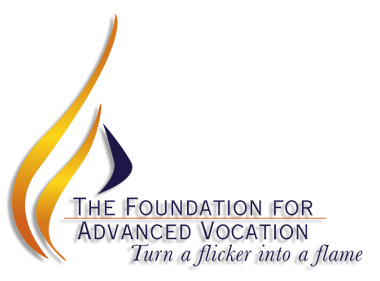 The Foundation for Advanced Vocation
The Foundation was the "new kid on the block". Other foundations and scholarships had a long history, yet this fondation offered something new. Unlike the older, more established foundations, this foundation needed a strong, modern image. They needd to be noticed. This logo, and the stationery, brochure and website we developed for them did the trick.
Back to Logos. Back to the Portfolio.