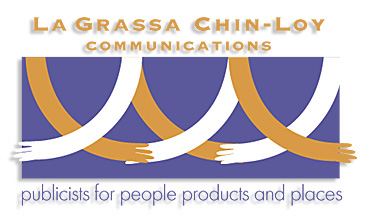 LaGrassa Chin-Loy Communications
A start-up company with experience and energy to offer, but few funds to market with. They knew they needed a professional image around which they could build their brand.
They wanted, and we gave them, a look that reinforced the core of their business--making connections. It succeeded, and they're succeeding.
Back to Logos. Back to the Portfolio.