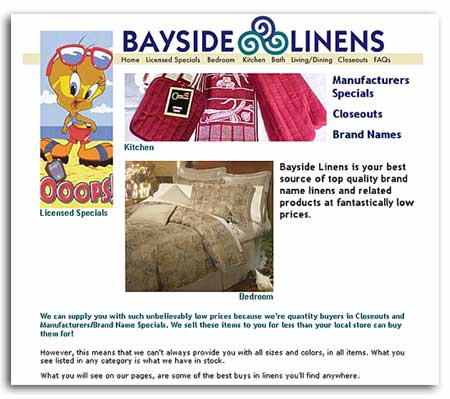 Bayside Linens
This small retailer of high-quality linens wanted to reach the entire North American market. Through their special buying arrangements, they could offer linens at fantastic prices, however, they still didn't have a huge budget to develop a sophisticated website.
Our solution was to design and build a clean, simple site, with full database capabilities, online control for the owners, and connection into a secure, electronic payment system.
Our client is able to update, change or add to any page in the site, without referring back to us. All through an online administration page.
Back to Websites. Back to the Portfolio.