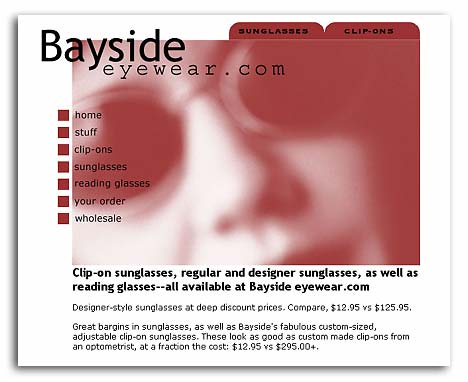 Bayside Eyewear
Bayside Eyewear sells sunglasses and clip-ons through event marketing. They realised they had a pent-up demand for replacement sunglasses from their loyal customers. The problem was, these customers only saw them once a year at their local event.
By developing a sophisticated website, Bayside is now able to sell their customers replacement, or new, sunglasses all year long.
With over 200 sunglasses listed, it's a large site. It's also sophisticated, as clip-ons, are semi-custom-sized. Customers use the sizing tool on the site, to insure they get the right clip-ons for their needs. And, of course, they can pay online using the secure payment system.
Back to Websites. Back to the Portfolio.