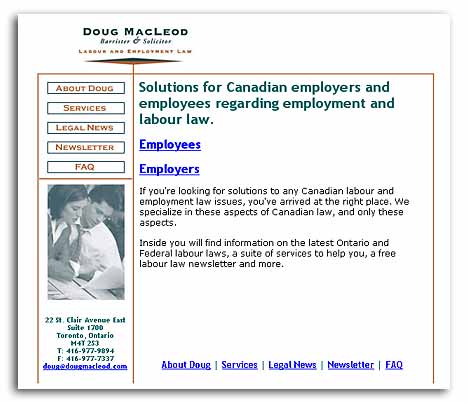 Doug MacLeod, Barrister & Solicitor
For a number of reasons, lawyers have been amongst the last to view websites as something they should concern themselves with. "As long as you have a homepage up, what more could you need?", is the standard refrain. Doug MacLeod was different. He learned the importance of image when we helped him launch his business years ago with the simple but effective logo and stationery we designed for him.
When the time came to divest himself of his old, home-made website. He turned to Capstone to develop a clean, no-nonsense site. A site full of the kind of information his prospects were looking for. And a site he could maintain himself.
Back to Websites. Back to the Portfolio.