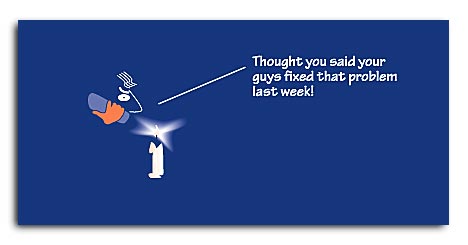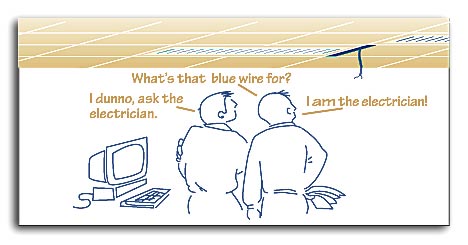 Dunmurray Electric
Dunmurray approached us with a specific need. They saw an opening in an otherwise closed market, and needed a powerful way to gain these prospects' attention.
We proposed a short postcard campaign. Three postcards, mail one week apart, followed by telemarketing. As usual, we chose to use a humourous, industry-specific approach. Humour, done right, can disarm otherwise suspicious prospects.
Our client's goal was to gain one new client out of the effort. (Their clients spend in the six figure range.) The result was six new clients, all in the typical sales range.
Since then, we've re-branded the company and created a new corporate brochure, to help them reach the really big contracts.
Back to Postcards. Back to the Portfolio.