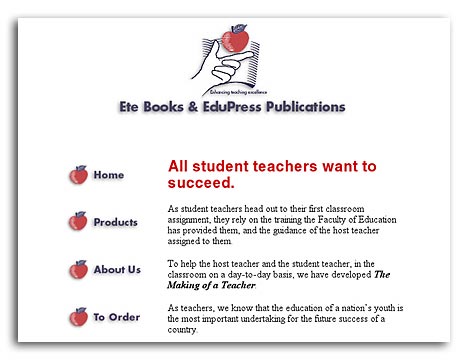 Ete Books & EduPress Publications
These former teachers had developed the ultimate student teacher guide. However, they needed to be taken seriously by their target market. We developed their logo, stationery, brochure and then this website. All targeted at the market they defined.
Back to Websites. Back to the Portfolio.