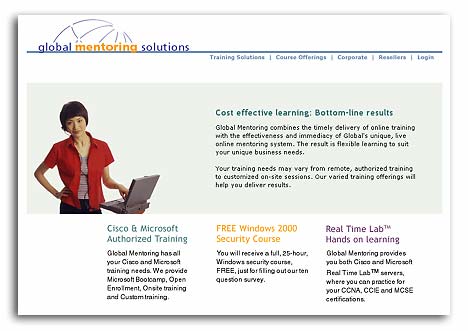 Global Mentoring Solutions
A start-up company with a brilliant idea. However, brilliant ideas are a dime a dozen in this day and age. They needed a presence in the market. An image around which they could build their brand. After developing their logo, stationery and marketing materials, we developed this website.
Sleek, sophisticated, with-it, just like the company.
This online training and mentoring company is growing at a phenominal rate, thanks in part to a brand that resonates with their market.
Back to Websites. Back to the Portfolio.