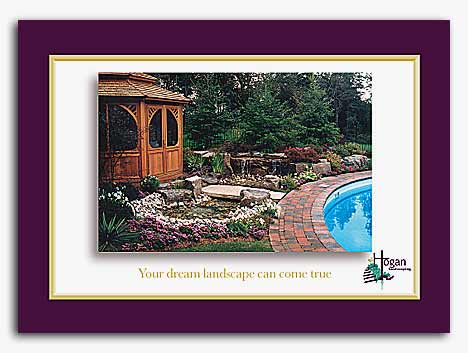 Hogan Landscaping
This landscaper was a cut above the rest. He was award winning, and solved clients problems as much as he created stunning landscapes. However, he just didn't look the part. His logo and marketing materials looked like every other low-budget landscaper in the region. Too much of his time was being wasted following up with prospects who wanted cut-rate work.
We developed a new, high-end look for him, suitable for the kind of prospect he was after. Part of his new look included this postcard mailed to select areas.
Back to Postcards. Back to the Portfolio.