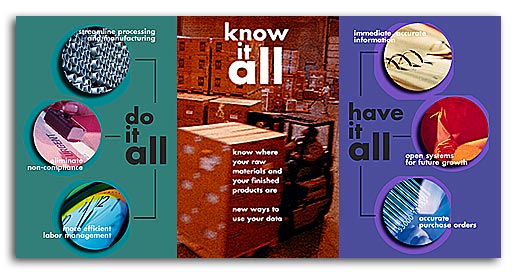 JMO: trade show booth
Even though they are a relatively small company with a small space, with this booth, JMO really stands out at the shows they attend. It fits well and carries the image that we built for them with their logo, brochures and website.
Back to Other. Back to the Portfolio.