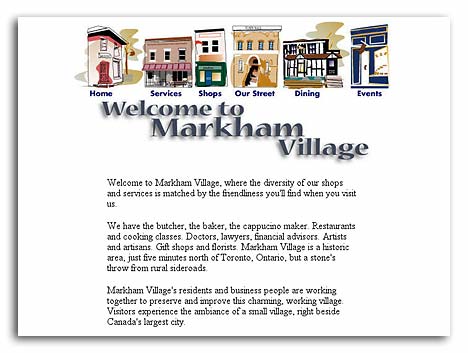 Markham Village BIA
The Markham Village BIA wanted to increase the visability of the village and its shops. With very little budget to market outside of its own environs, the BIA determined that a website was what they needed.
The BIA asked us if we could develop a site that would be comprehensive, simple to update and easy to navigate. Although the site contains many hundreds of pages, it's simple to navigate and shows the village well.
Back to Websites. Back to the Portfolio.