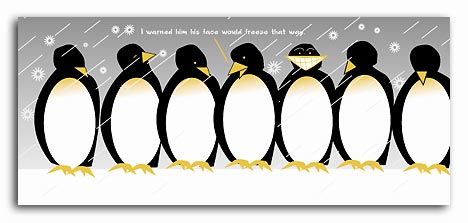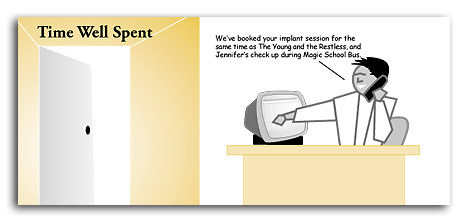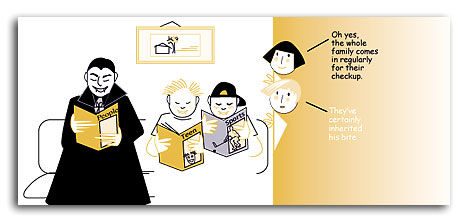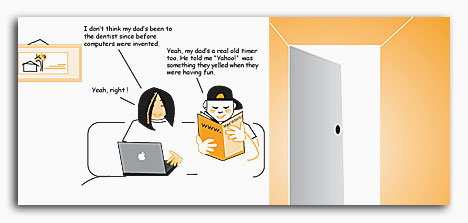 Mount Joy Dental
A really great local dentist wanted to expand. He knew there were many underserviced people in his area, and asked us to help him reach them. We recommended a year-long postcard campaign. These postcards went out, one at a time, once every two months to the entire village. They took a fun, "off the wall" style, to set him apart from his competitors.
After a year, the results are in, and business is up, and he's ready for stage two.
Back to Postcards. Back to the Portfolio.