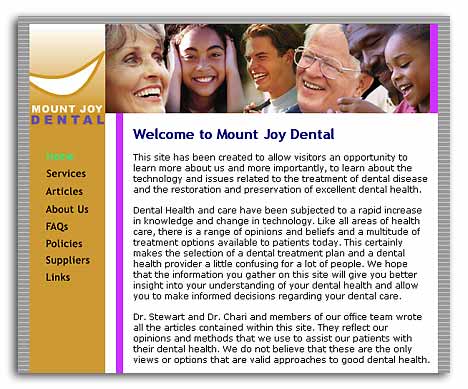 Mount Joy Dental
Some people say that the web is only for companies interested in doing international business. Well we don't think so, and neither does our client, Mount Joy Dental. After we developed their branding and a fun, effective postcard campaign for them, we discussed the pros and cons of investing in a website.
They agreed that a website carries the promise of their brand into the local market, just as well as the signage on their front door. And they realised that by providing a resource for prospects to learn about the various aspects of dentistry, they were reinforcing the core of their brand message.
Back to Websites. Back to the Portfolio.